As a small business owner, understanding credit card pricing models can be overwhelming, but it's important to make an informed decision on which POS machine works best for your business. Credit card processing fees and rates can be broken down into interchange fees, assessment fees, and processing fees. These fees and rates are determined by credit card issuers, card networks, and payment processors.
Interchange fees and assessment fees are non-negotiable fees that are paid by the processor. The processor's markup fee is the only fee that can be negotiated. The type of business you have, the type of card you accept, and how the card is used can all affect the fees you pay. Online stores and card-not-present transactions tend to have higher fees due to the higher risk associated with these types of transactions.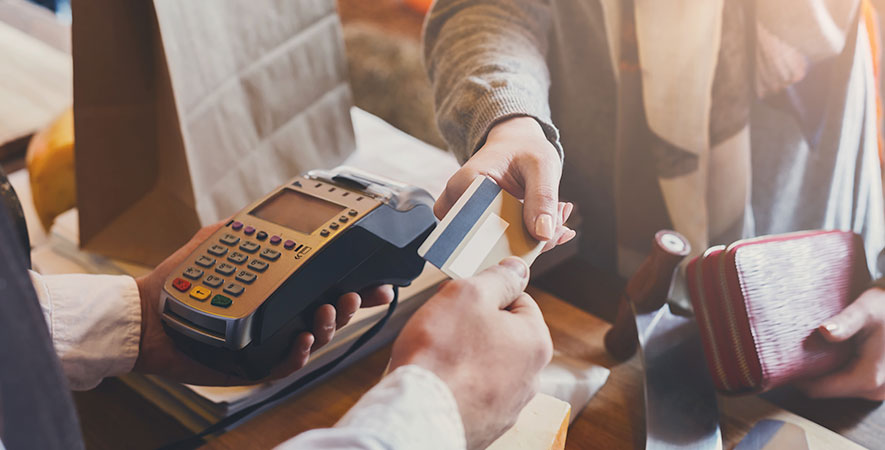 When it comes to pricing models, there are four types of payment processing solutions to consider. Interchange-plus pricing is ideal for small businesses as it breaks down fees and generally has lower fees. Tiered pricing categorizes transactions into three levels based on the type of transaction, the type of card, and the type of good or service purchased. Flat rate pricing charges a standard rate for all transactions, which can be convenient for businesses that don't process any credit card transactions. Subscription/membership pricing is a cost-effective option for businesses with a consistent sales volume.


At Sekure Payment Experts, we offer merchants options that align with their business needs and goals. Our team of Payment Experts can help you choose the best pricing model for your business. Whether you're looking for lower processing rates, next-day funding, free contactless equipment, or ecommerce integration, we've got you covered.
Don't see a pricing model that suits your business, why not try our customized pricing model? Save money through customized pricing and let our Payment Experts evaluate your business, consider all available options, and suggest the most cost-efficient system that suits your specific requirements. With a vast merchant base, we are able to provide the lowest rates possible and create a unique pricing model that aligns with your business objectives. And the best part is all of our customers are assured of receiving the best payment processing rates in accordance with our Rate Sekurity Guarantee™.
Take advantage of the flexibility of customized pricing. As we consider subscription prices and fees, hardware types and costs, payment-processing options, and features to ensure a tailored solution for your business needs. We assign a dedicated Payments Expert to each merchant, who will assist them in making informed decisions and guide them throughout the entire process. Our customizable solutions are designed to provide low rates, easy onboarding, and a supportive customer service team to ensure a seamless experience. Contact us today to discover how we can help your business prosper.
We strive to make it easy for our merchants to understand their fees and rates. We offer transparent pricing and a detailed breakdown of fees so that you can see exactly what you're paying for.

In addition to helping you choose the right pricing model, we also offer next-day funding, which means you'll have access to your funds faster. We also offer free contactless equipment, which is essential in today's world as more and more customers prefer contactless payments.
eCommerce integration is also an important consideration for businesses that operate online. We offer seamless integration with major ecommerce platforms, making it easy for you to accept payments online.
Credit card pricing models can be complex, but it's important to understand your fees and rates to make an informed decision on which pricing model works best for your business. At Sekure Payment Experts, we offer transparent pricing and a variety of pricing models to choose from. Our team of experts is always available to answer any questions you may have and help you demystify the world of credit card processing. Contact us today to learn more about how we can help you streamline your payment processing and grow your business.